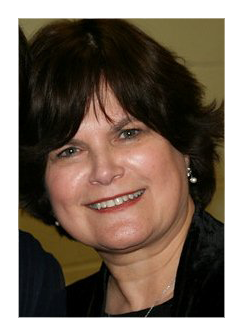 Rebbetzin Esther Friedman is a highly inspirational, dynamic, and sought-after speaker, traveling throughout the US, Canada and Australia.
Esther is director of the Chabad Lubavitch Torah Learning Center and is Director of Kosher Meals on Wheels of Kansas City.  She teaches adult Jewish education throughout the Kansas City community including having taught for the Melton adult mini-school.  
Wondering how to get along better with those you love?  How to overcome personal differences?  As a Temperament Certified Professional, Esther specializes in self-improvement, parenting  and relationship issues, utilizing Temperament Theory, which describes four organizing patterns of personality type.  Esther's specialty in teaching Temperament Theory is marrying the knowledge of secular psychology with the sacred mysticism of Kabballah, making abstract concepts concrete, and leaving participants with real-life tools and techniques for making practical change in their lifestyle.
Complete your day of rejuvenation with a choice of services at the luxurious Spa at Sedona Rouge. Book your treatments by clicking here.
Mention the Jewish Women's Circle for a special discounted rate.
Spa appointments should be scheduled between 1pm - 4pm.
For a fee of $15 guests are welcome to use the Spa amenities (steam room, hot tub and fitness center).
Availability for spa appointments is limited. Guests will be accommodated on a first come first serve basis. We encourage you to book your appointment at your earliest convenience.
Spa treaments are not included in ticket price. 
The Art of Happiness
Mrs. Shternie Deitsch
How an infusion of joy can help create and shape our realities.
The Role of a Modern Day Jewish Woman
Mrs. Esther Friedman
Explore the deeper role of a Jewish Woman in her home and community.

Conversations and Creativity
Mrs. Brooke Foster, Artist
Allow your creativity to flow as you paint a beautiful masterpiece with a qualified instructor and learn the mystical meaning of your painting. Limited space available
Sample Schedule:
8:00 am Leave for Sedona
9:45 am Registration
10:00 am Sedona Welcome
10:15 am  Meditation Walk and Hike
11:45 am Group Photo

12.15 Lunch at the Sedona Rouge

1:30-4:30 pm Spa treatments and spa activities
2:00 pm Keynote Speaker
3:00 pm Choice of 3 Workshops
4:00 pm Conclusion * Musical Group Activity
4:30 pm Leave for home!
The Jewish Women's Circle brings together Jewish women of all ages and backgrounds to learn, laugh, experience and rejuvenate the mind, body and soul. Each of our meetings feature lively, meaningful discussions, a great do-it-yourself activity, delicacies to taste, a chance to socialize, and the opportunity to meet new friends. 
Anthem, Chandler, Flagstaff, Fountain Hills, Gilbert, Glendale, Goodyear, Central Phoenix, North Phoenix, Scottsdale, Paradise Valley, Prescott, ASU, Smile on Seniors, JPhoenix and Friendship Cirlce.